MOULDING BENCH – INDISPENSABLE FOR EFFICIENT PROCESSING OF SMALL PARTS
Stable design for tool-less installation of KANTENKING® or KANTENKNIRPS®. Easy working with the Hot Air System or other technologies. Appropriate extension to portable edge banders.
Possible uses and application areas:
You achieve the best results for large and small as well as straight and curved work pieces with the portable edge banders together with the moulding bench.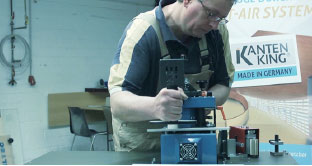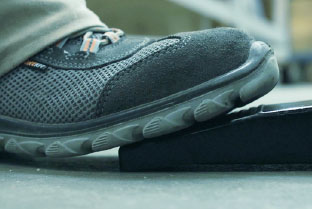 Advantages:
Automatic edge feeding, as well as cutting of edges at work piece end, can be easily regulated with the foot-operated switch.