You will find a customised solution for every application with our comprehensive range of accessories.
Many small aids and tools make your everyday work a lot simpler.
Handhold GRI2010
With spring lock for easy processing of large work pieces.
Ball table KUG0800
Suitable for working on free-form parts. Low-priced solution for flexible use of KANTENKNIRPS®.®.
Angle table WKT0800
Free-form parts and bevelled edges. You can master almost any challenge within seconds.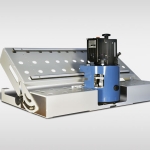 Ball casters KUG0024
Let the work piece "float along" in KANTENKNIRPS®; ideal for angle tables or own designs with 25 mm diameter holes.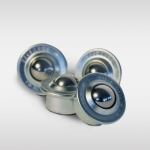 Edge milling machine KFR0600
For finish milling; milling machine in a practical storage case with flush milling attachment for free-form parts; rip fence protects the flush milling of bevelled edges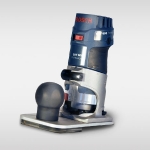 Spindle head slide FSL0008
For edge milling machine; for retrofitting suitable milling machines to process free-form parts.
Radii fix RAD0022
For small inner radii; radii of 11 mm can be processed (depending on the material)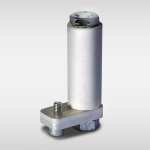 Additional roll ROL0050
With ball-bearing; pinch roller with 50 mm diameter and glued surface for processing solid wood edges.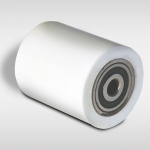 Radius cutter FRS0003
With spacer disc of 3 mm; radius cutter for finishing the edges.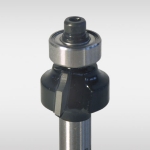 Bevelled edge cutter FRS0020
Without spacer disc; frontal milled surfaces at 10° inclination for flush supplementary milling of bevelled edges.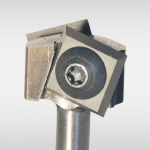 Cutting device, round KAP0360
For butt joint gluing; round tabletops are worked on easily and neatly in the joint area.
Cutting device, angular KAP0090
For angled edges; neat and clean final cutting of edges at the end of the board.
Hot-melt adhesive SKD0217
Suitable for KANTENKNIRPS®; professional adhesive for highly stable edge bonding.
Automatic edge feed AKT2010
Made of stainless steel; edge coating for various edge thickness in the course of the manufacturing process.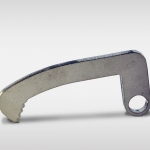 Hot air blower HLG2000
For activating the glue; 2000 Watt high-performance, can be used in different temperature ranges and air velocities.